Riad in Ouarzazate, Guest House in Ouarzazate
Dar Rita is a Riad in Ouarzazate that offers a fully equipped house at your service. Dar Rita has 7 room with private bathroom and air conditioner. The whole house is WIFI free Internet zone including the bedrooms.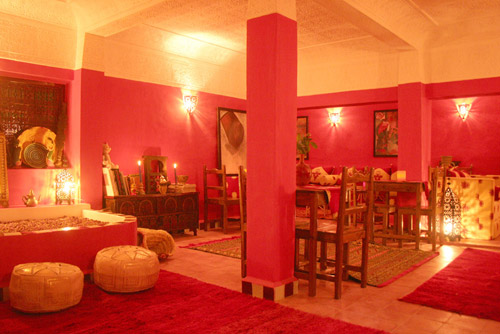 Dar Rita – Riad Ouarzazate offers you a quiet ambiance, divided into 3 floors, each one with its own life. The ground floor is where the Moroccan Dining Room, the Fireplace salon, Room Alcácer-Ceguer, Room Aguz, souvenir shop, the kitchen and entrance are located.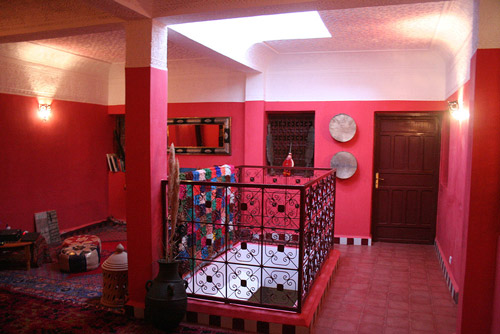 A blend of exotic decoration, incense and tranquility make from the ground floor of Dar Rita, the perfect welcoming atmosphere for you to feel at home right from the first glance.
The second floor of the Riad is where you can relax in our pillow relaxing zone, or enjoy our small library, free Internet computers. Also the second floor is where Room Mazagão, Room Arzila, Room Safim, Room Mogador and Room Azamor are located.
The third floor of Dar Rita is the terrace area. Here, you can enjoy your welcoming tea inside nomad tent with pillows and Moroccan artifacts. You can get some sun in our sun chairs or just have that perfect breakfast enjoying Ouarzazate's south Morocco sunshine.
Rooms at Riad Dar Rita – Accommodation Ouarzazate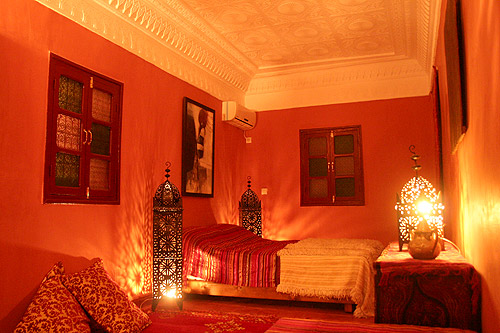 Riad Dar Rita offers 7 fully equipped – beautifully decorated rooms with private bathroom. All the rooms follow the names of ancient Moroccan cities located on the Atlantic Coast: Room Mazagão, Room Arzila, Room Alcácer-Ceguer, Room Aguz, Room Safim, Room Mogador and Room Azamor.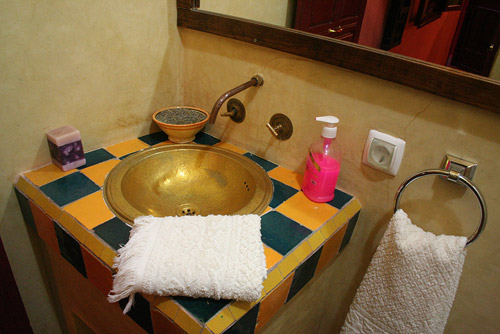 Rooms at Riad Dar Rita are equipped with air conditioner, bathroom and all the necessary amenities to provide you with comfort and quality accommodation.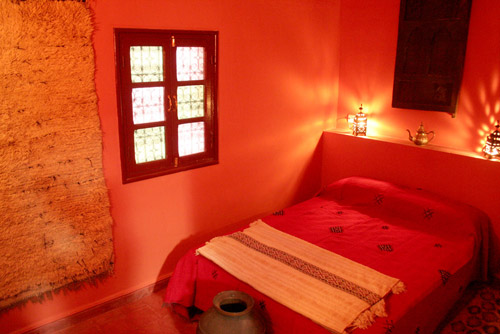 All rooms follow an exotic and unique way of decoration with cozy and amazing atmosphere. Dar Rita offers you great accommodation in Ouarzazate, being the first riad within its style, you profit from something different and unique in the city. Welcome to Dar Rita and enjoy your holidays in Morocco.