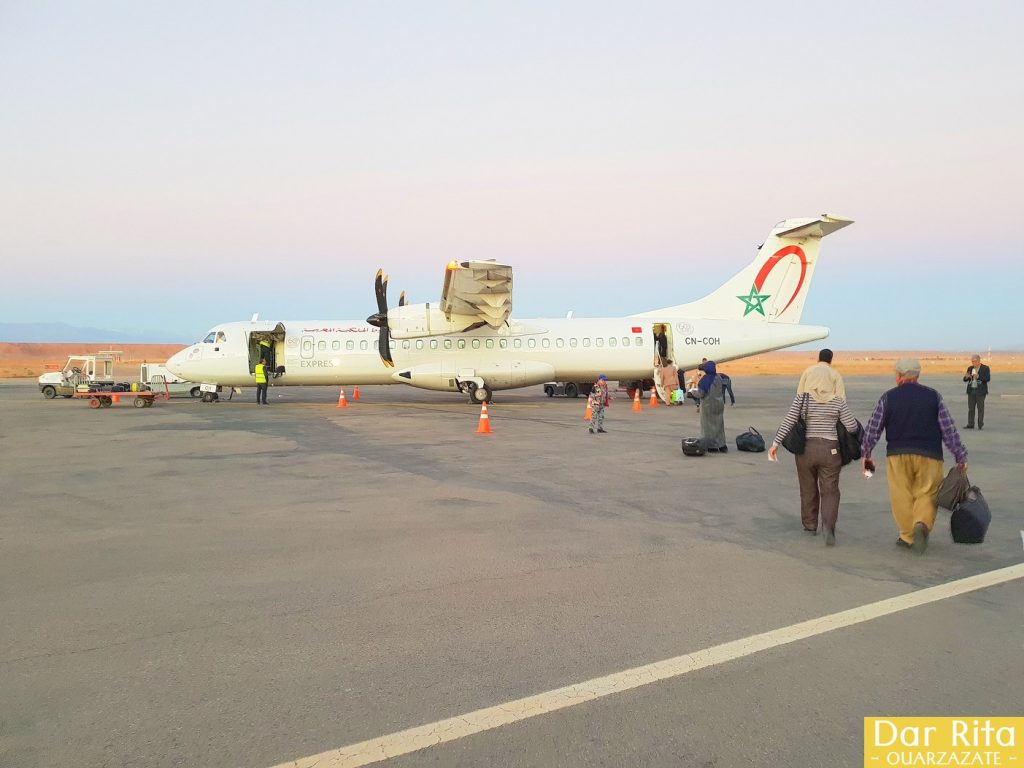 Royal Air Maroc flies from Casablanca to Ouarzazate and from Ouarzazate to Casablanca on a regular daily basis. The trip connecting these two cities is very quick and easy.
The airplane trip Casablanca to Ouarzazate is made on a small Royal Air Maroc aircraft that carries around 70 people.
Ouarzazate Airport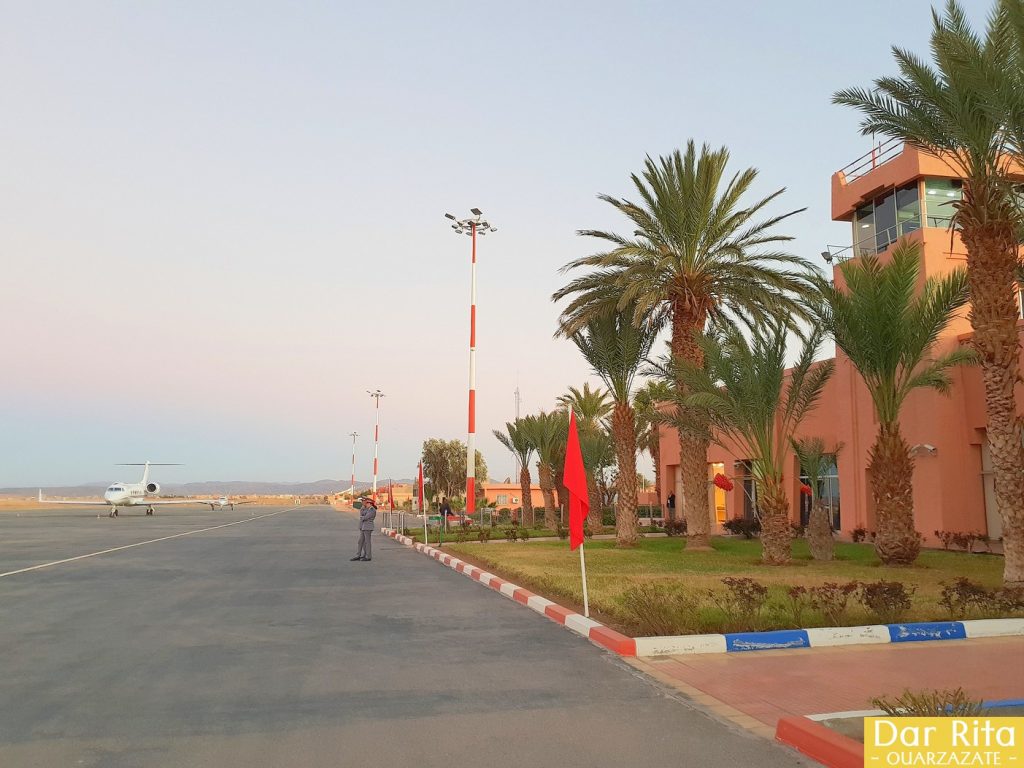 Ouarzazate airport parking space is of 21,914 square meters, enough to fit up to three Boeing 737s. The air terminal is 3,200 m2 and intended to deal with 260,000 travelers for every year.
The cleared runway is spread out and measures 3,000 by 45 meters. It can get every single current jetliner up to the Boeing 747 in size. The airplane terminal is furnished with an ILS Cat II landing framework.
Map of Airplane Casablanca to Ouarzazate, Morocco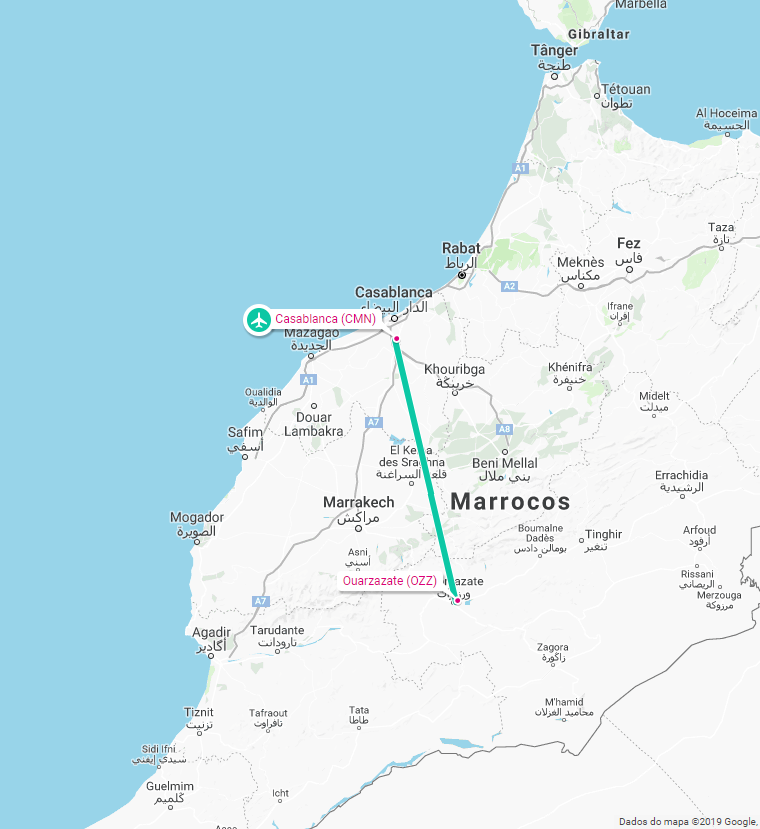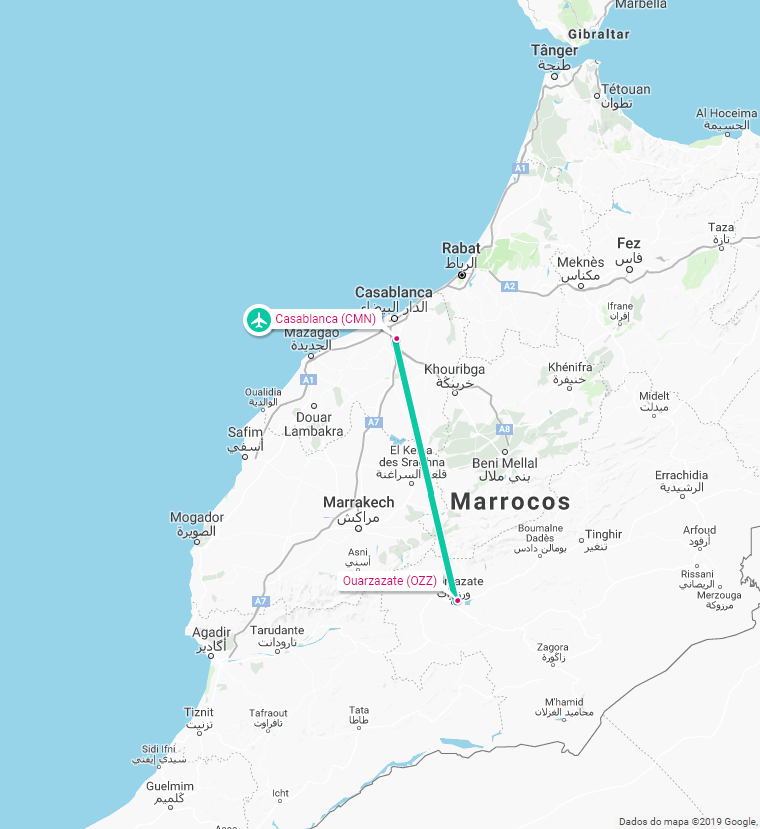 The airplane trip from Casablanca to Ouarzazate is around 173 miles or 278 kilometers long and takes about 50 minutes. Not much of a trip if you compare the almost 14 hours by bus. Indeed airplane is the best choice.
Prices of ticket from Casablanca to Ouarzazate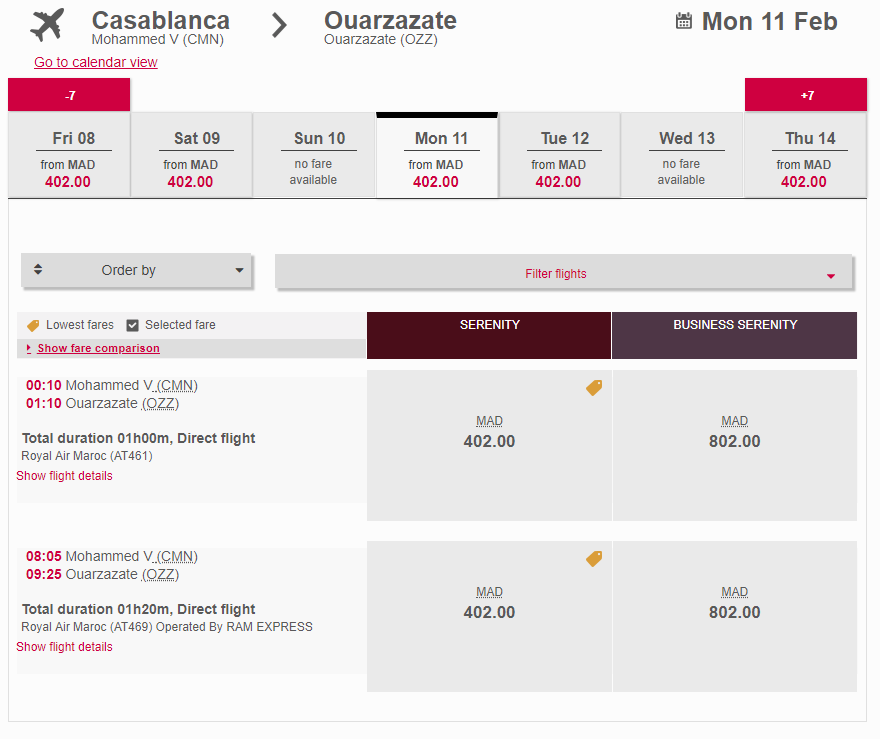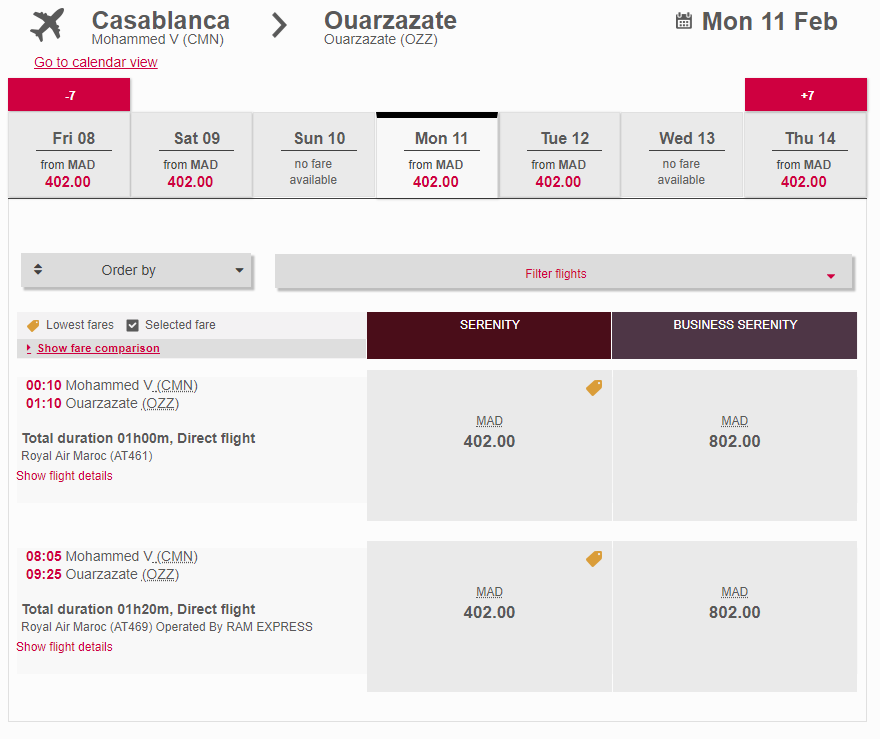 Prices of an airplane ticket between these two cities goes around 400 Dirhams (around 38 Euros) per person taxes included. A normal round-trip ticket costs around 800 Dirhams (around 78 Euros).
Royal Air Maroc official website: www.royalairmaroc.com/