Bus Marrakech to Ouarzazate – What you need to know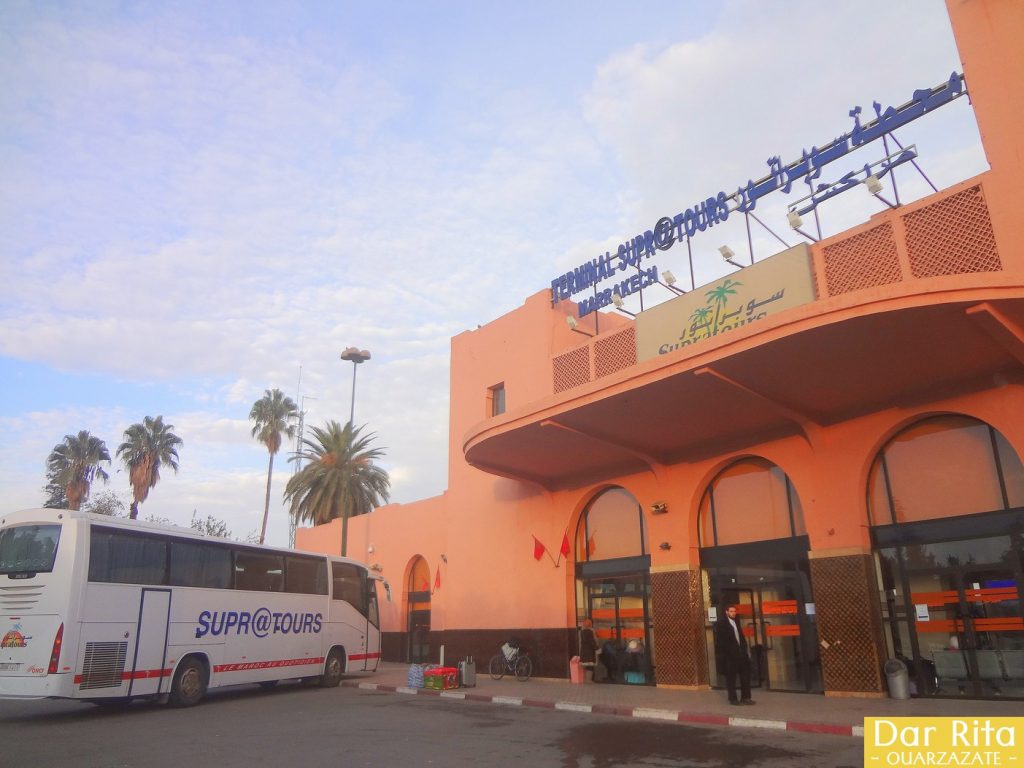 The Bus from Marrakech to Ouarzazate is very easy and safe to take. You have to understand that what separates Marrakech from Ouarzazate is the Atlas Mountains Range, so, both cities are only 200km away but the trip takes around 5 hours by bus and 4 hours by private car or 4X4.
On this page we give you bus travel information for buses departing from Marrakech to Ouarzazate and buses departing from Ouarzazate to Marrakech.
Supratours Bus from Marrakech to Ouarzazate
Duration: 4H30 / 5H00 hours;
Schedules: 08H30 15H00 15H15;
Ticket Price: 80 Moroccan Dirhams (around €7.1 Euros / $9.8 American Dollars / £6 British Pounds);
Supratours Bus from Ouarzazate to Marrakech
Duration: 4H30 / 5H00;
Schedules: 16H00;
Ticket Price: 80 Moroccan Dirhams (around €7.1 Euros / $9.8 American Dollars / £6 British Pounds);
CTM Bus from Marrakech to Ouarzazate
Duration: 5 hours;
Schedules: 00H30 11H15 17H00;
Ticket Price: 80 Moroccan Dirhams (around €7.1 Euros / $9.8 American Dollars / £6 British Pounds);
CTM Bus from Ouarzazate to Marrakech
Duration: 5 hours;
Schedules: 08H30 11H00 11H45 22H00;
Ticket Price: 80 Moroccan Dirhams (around €7.1 Euros / $9.8 American Dollars / £6 British Pounds);
Posted on: July 21, 2010Dar Rita