Camel Trekking Morocco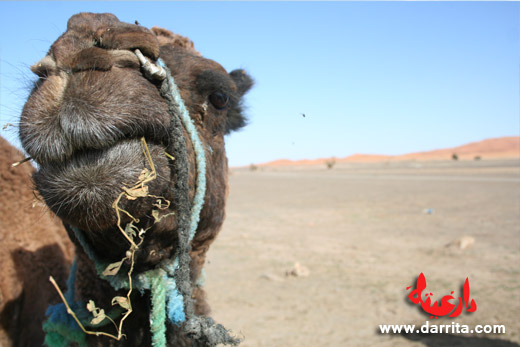 Morocco Camel Trekking can be done in many different locations, not only Sahara Desert camel trekking but also beach camel treks can be done in places such as Agadir or Essaouira. Camel trekking in Sahara Desert offers the great possibility of getting in touch with nature in a different way.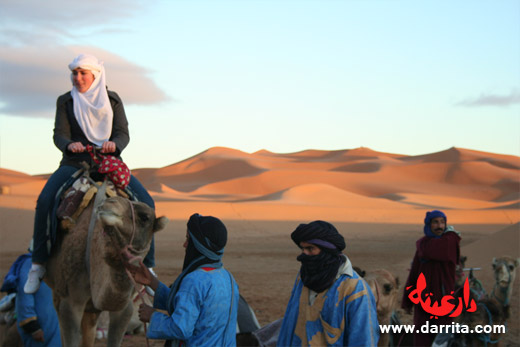 While you are taken on top of a camel, you can appreciate and feel the desert like a local nomad traveling in the desert. Most companies and desert hotels that provide camel trekking services in Morocco, often organize camel treks during sun set so that you can live the ultimate desert experience enjoying a breathtaking sunset.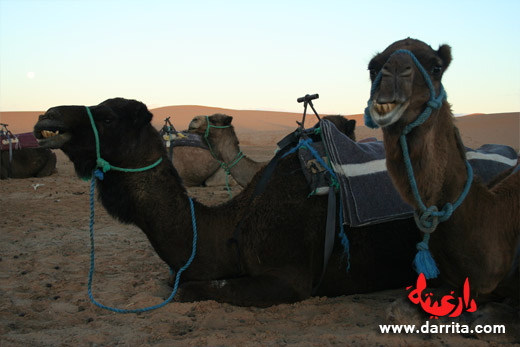 Places where you can camel trek in Morocco
Erg Chebbi Dunes – Merzouga
Mharech Valley
Tinfou Dunes – Zagora
Nkob
Erg Chegaga Dunes
Ait Benhaddou
Mhamid
Ourika Valley
Tinghir
Essaouira beach
Agadir beach
Marrakech palm grove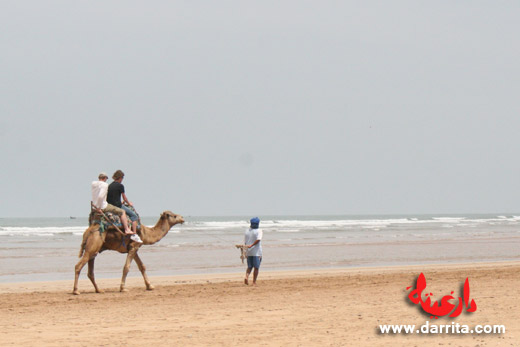 Hotels in Sahara Desert and other companies in Morocco that provide camel trekking experiences
Prices for camel trekking start as low as 20 Euros for sun set excursion and 40 to 50 Euros to a camel trekking into the dunes and sleep in a nomad camp also called bivouac, diner and breakfast. If you want a lux bivouac prices at 80 Euros per person inside a luxury desert tent with bathroom inside. Please check out the following hotels below for possible camel trekking programs and excursions.

Auberge du Sud: – Hotel located in the Ras el Erg region of Erg Chebbi Dunes in south east Morocco.- Several desert services with 4×4 and camels inside the dunes. Also excellent hotel location for amazing sun rise / sun set trips. Hotel with restaurant, 4X4 Merzouga tours offers, swimming pool and nomad camps. www.aubergedusud.com

Dar Tafouyte: – Guesthouse located in Merzouga. Arranges several days Sahara excursions with camels. www.dartafouyte.com

Best of Merzouga: Specialized camel trek organizer, with tours departing from Marrakech and Fez. – www.bestofmerzouga.com

Riad Nomad: – This spectacular riad located in the gorgeous Foum Mharech valley offers camel trekking in a very untouched region of Sahara Desert, south Morocco. www.riadnomad.com

Hotel Yasmina: – Hotel with swimming pool in Sahara located in the Ras el Erg region of Erg Chebbi Dunes in south east Morocco. Beautiful location near a lake. www.hotelyasminamerzouga.com

Ichou le Berbere: – Possible camel trekking in Saghro Mountains from 2 days up to 7 days mountain trekking Morocco. www.ichouleberbere.com

Ideal Tours: – This tour company from Marrakech offers a great 9 days tour in Morocco crossing the Atlas Mountains from Marrakech and arriving in Sahara Desert where you are taken in several fantastic desert destinations including Sahara Desert camel trekking. The 9 Days tour – The Sultain's Trail is a great opportunity of travel in Morocco with a Marrakech travel agency that organizes everything for your holidays in Morocco. Prices start as low as 779 Euros per person (2 people reservation) until 559 Euros per person (6 people reservation). www.ideal-tours-marrakech.com

Posted on: February 1, 2011Dar Rita