Tour Marrakech & Sahara Desert 7 Days
Riad Dar Rita organizes a wonderful holidays package in Morocco departing from Marrakech. On this 7 days tour you will discover south Morocco's best destinations and be amazed by it amazing sceneries.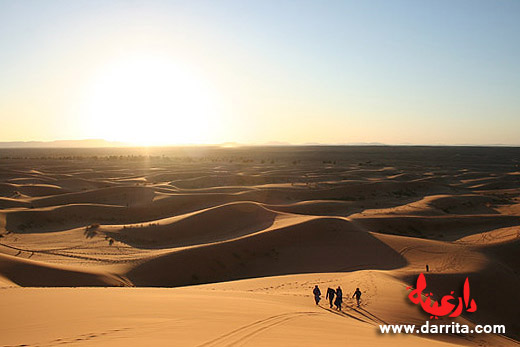 During your tour from Marrakech to Sahara Desert, you will cross unforgeable sites such as the Tichka pass in the High Atlas Mountains, the UNESCO Ksar of Ait Benhaddou, Ouarzazate best sightseeing places, Nkob the Oasis village of the 45 kasbahs, the spectacular Valley of Foum Mharech, the breathtaking Dunes of Erg Chebbi, Gorges du Todra canyons and Skoura Oasis.
Day 1: Marrakech to Ouarzazate
Visiting sites: Tichkta Pass and Ait Benhaddou
Acommodation: Riad Dar Rita
Day 2: Explore Ouarzazate
Visiting sites: Fint Oasis, open air cinema studios, Taourit Kasbah, central market
Acommodation: Riad Dar Rita
Day 3: south to Saghrou Mountains
Visiting sites: Saghrou Mountains, Aslim Oasis in Agdz, Draa Valley
Acommodation: Tigmi Nkob
Day 4: Nkob to Foum Mharech
Visiting sites: Tazzarine Oasis, desert tracks to Foum Mharech
Acommodation: Riad Nomad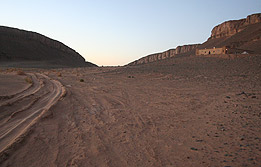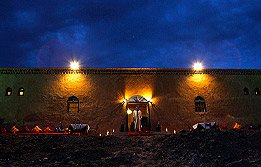 Day 5: Foum Mharech to Erg Chebbi Dunes
Visiting sites: Khamliya village, Erg Chebbi Dunes
Acommodation: Auberge du Sud

Day 6: Erg Chebbi Dunes to Skoura Oasis
Visiting sites: Gorges du Todra canyons, Rose Valley
Acommodation: Riad Sawadi

Day 7: Skoura Oasis to Marrakech
Visiting sites: Tifoultoute Kasbah

Making the 7 days Tour departing from Marrakech to Sahara Desert is a great opportunity of exploring Morocco with all accommodation and transportation arranged. It's much easier and you can relax and enjoy your holidays in Morocco. This tour includes half-board, 4X4 and driver. Please contact us for further details and tour information.

Posted on: January 17, 2011Dar Rita