Contrary to what many people think, Ouarzazate is a fantastic destination and actually offers one of Morocco's best travel destinations. Ouarzazate city is a fantastic place to visit amazing kasbahs, palaces, markets, old adobe construction neighborhoods, oases and endless palm groves, cinema studios, etc.
This page show you a Ouarzazate Photo Tour for you to have a quick and easy idea of what the city of Ouarzazate and the region can actually give you to make Photos of Morocco. Photos of Ouarzazate are very easy to achieve due to its relaxed people and fascinating architecture style and surrounding mountains and oases.
Ouarzazate Photo Tour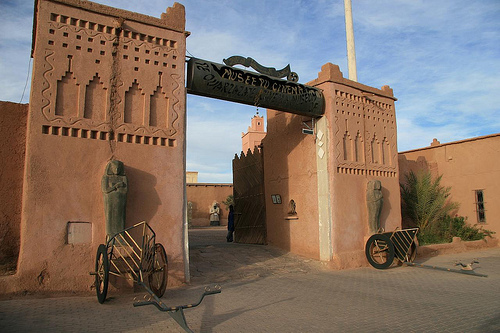 Photo of Cinema Museum entrance located right opposite of the great Kasbah of Taourirt in center Ouarzazate. On this museum you can appreciate several movie sceneries, objects and artifacts from movies such as the Gladiator, Asterix & Obelix and Cleopatra.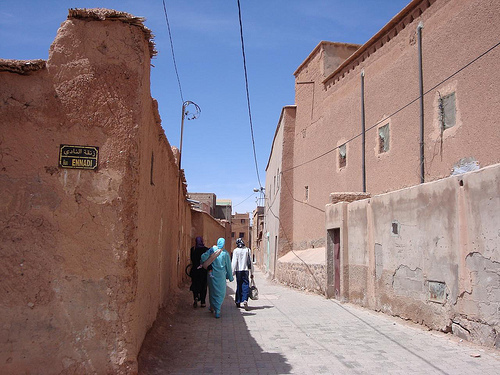 Photo of Tassoumate district in Ouarzazate, a traditional old neighborhood located on the entrance of Ouarzazate on the way to Marrakech.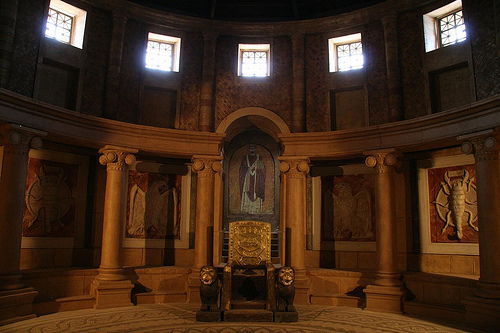 Photo of Movie Set in Cinema Musem in Ouarzazate. This movie set is the Senate from many movies such as: Jesus in the Shadow of the Lord, Joseph, Guiseppe and Maria Maddalena, Guida and Tommaso, Paul of Tarsus, Judas and Jesus, L'Enfant de Bethelem, Joseph.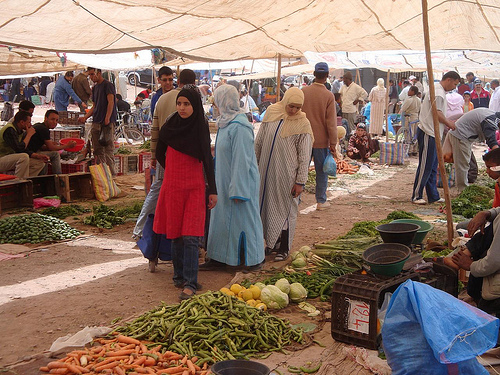 Photo of Ouarzazate's Sunday Market. This is the weekly souk for all types of goods such as fruit and vegetables, clothes and furniture, etc. Ouarzazate's market is the perfect place for some nice traditional open air market in south Morocco.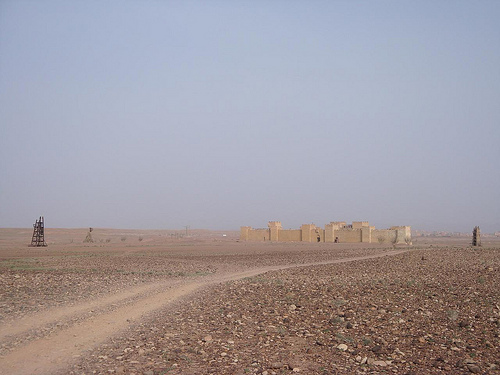 Photo of Cinema Movie Set of the old city of Jerusalem. This movie set was initially used for the production of the movie Kingdom of Heaven. This movie set is located in Ouarzazate's outskirts and belongs to CLA Studios Ouarzazate.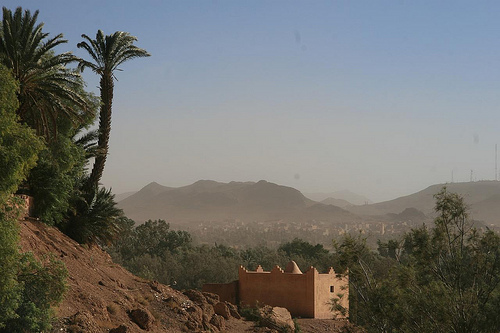 Photo of mountains surrounding Ouarzazate, view of the river bank and palm trees. Ouarzazate is surrounded by mountains and oases, fabulous places to explore and profit from great landscapes.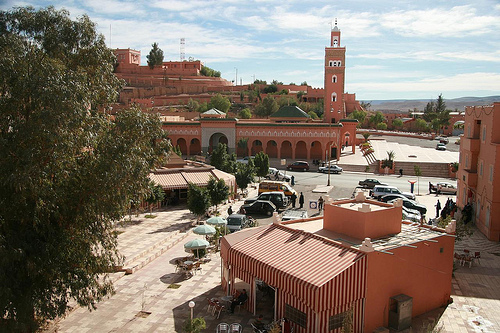 Photo of Somalian Mosque (Mosquée Somalie) in center Ouarzazate. This is one of the biggest mosques in Ouarzazate and one of the most used by Muslims due to its center location.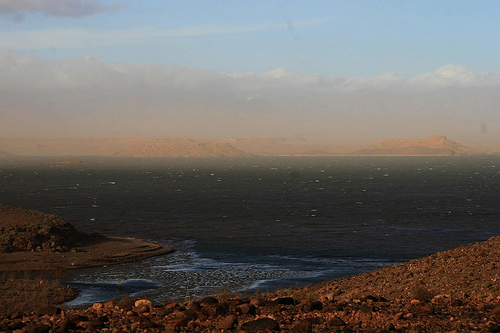 Photo of Ouarzazate Lake, the Al-Mansour Ad-Dahbi water dam. This lake provides amazing views in the region, and during windy days it looks exactly like the ocean shore.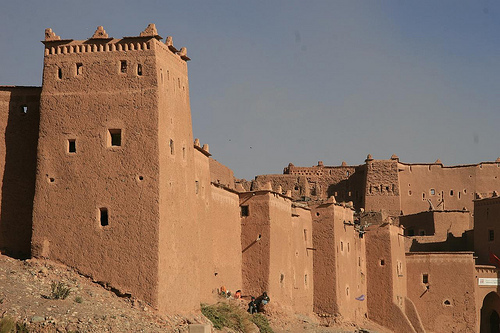 Photo of Kasbah Taourirt district in center Ouarzazate. Along with Tassoumate, Taourirt district is the oldest parts of Ouarzazate where you can appreciate mud houses and ancient Moroccan architecture.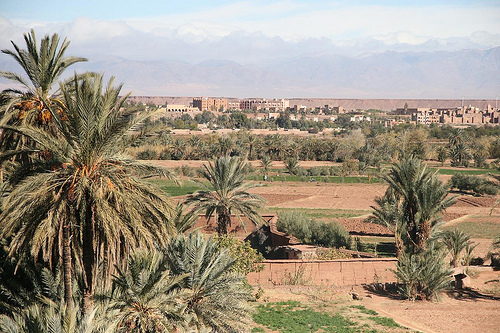 Photo of Ouarzazate center and river bank view taken from Tabount district.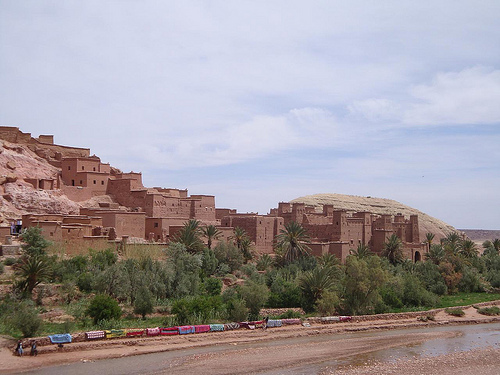 Photo of UNESCO World Heritage Kasbah of Ait Benhaddou. This Kasbah is located just 28km from Ouarzazate and stands for a perfect and well preserved example of Moroccan fortified villages.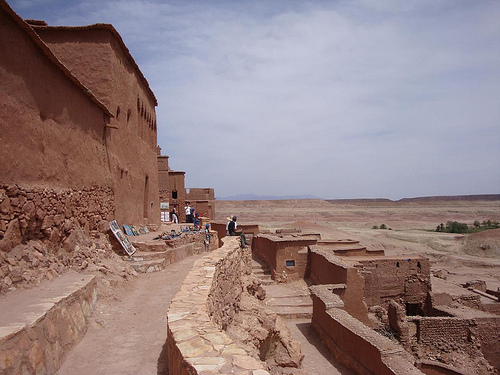 Photo of Ait Benhaddou from inside the village. You can view all the valley and the kasbah if you fo up the hill. Ait Benhaddou is a magnificient example of this type of architecture from Ouarzazate region.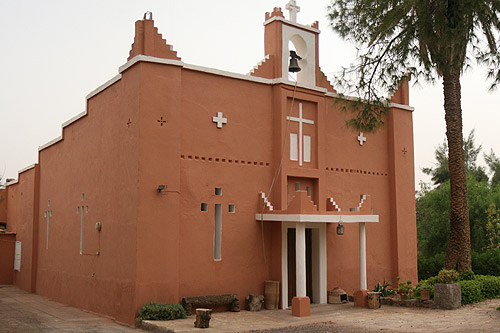 Photo of Saint Theresa Church (Église de Sainte Thérese) in Ouarzazate. This church was built in 1929 during the construction of the Tizi-n-Tichka Pass to support the French army. This is a very interesting church as its architecture perfectly fits Ouarzazate's style. The Church of Saint Theresa can be visited everyday just knock the door and the French nun will kindly open the door for you.
Ouarzazate region is a perfect place to make outstanding photos. Ouarzazate's rich culture and fascinating architecture and endless mountain & oases sceneries offer great picture opportunities during your stay in Morocco.
This page show you a Ouarzazate Photo Tour for you to have a quick and easy idea of what the city of Ouarzazate and the region can actually give you to make Photos of Morocco.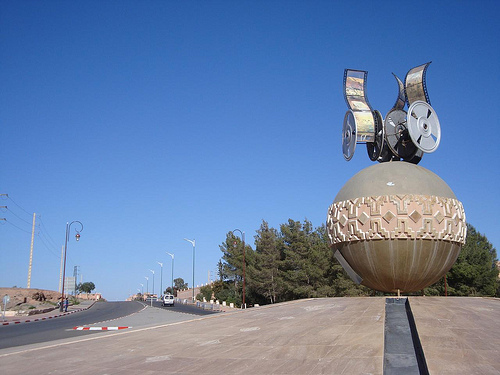 Ouarzazate cinema monument is located on the entrance of the city coming from Marrakech. This monument is located on the center of a regular road roundabout and represents the film industry presence in Ouarzazate.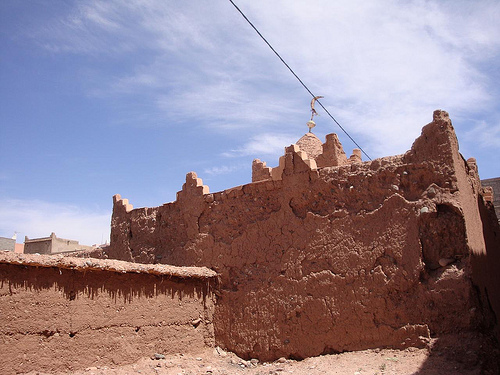 Old zaouia of Tassoumaat is an old holy man mausoleum located inside the old medina of this district in old Ouarzazate. The mausoleum is located aside Tassoumate old cemetery and all construction is made of traditional mud brick walls.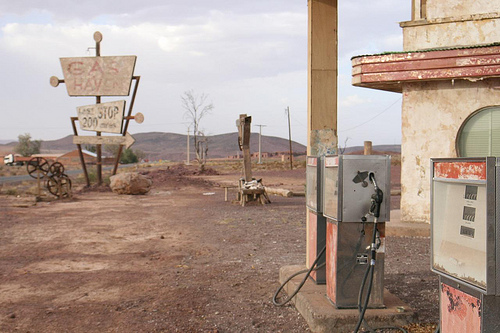 The Hills Have Eyes movie set a few kms away from Ouarzazate. Here you can enjoy this Hollywood movie set representing New Mexico state in the United States of America.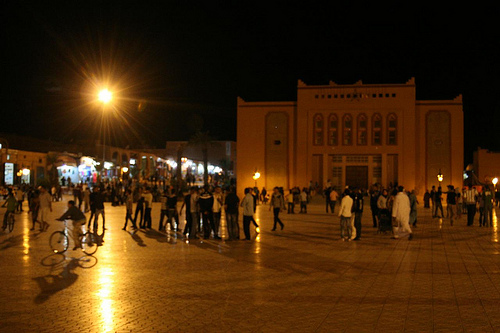 Place Al-Mouahidine Square in Ouarzazate is the ideal place to go out at night and appreciate the local agitation, where almost everyone in Ouarzazate comes out to see and be seen.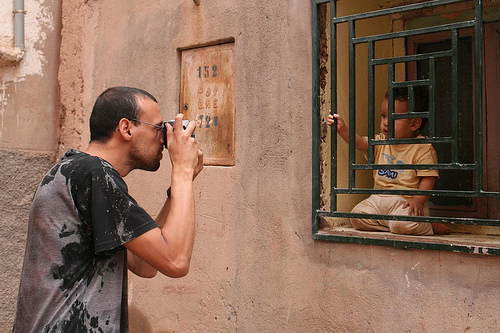 Photographing People in Morocco is one of the most wanted activities for photographer while traveling to Morocco. Children are always very expressive and provide great unique photo moments. Remember to respect people option to be photographed or not. Ask before you do so.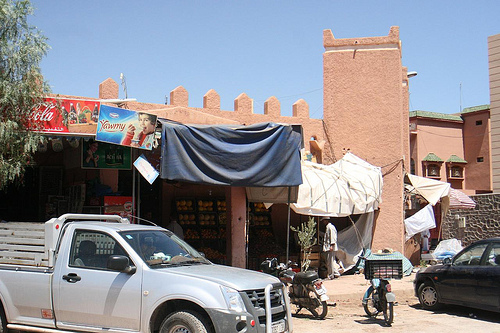 Covered Market of Ouarzazate is located on Avenue Ibn Sina just aside the Clinique Chifa. This place you can get some fresh produce, fruits, fish and other type of groceries.